Table of Contents
Dungeons
Dungeons and Greater Dungeons
Dungeons are a great way to strengthen your character in terms of experience and equipment. In early game you can get awesome amount of experience(especially when combined with your daily dungeon boost) as well as items needed to ugprade your gear. You can stock up to 6 dungeon charges and 6 great dungeon charges, you regain 1 charge per 8 hours. It's possible to get 4 extra charges for both dungeon types by using Furniture which have 23h cooldown
You see a Parrot.
This can be used to select a permanent buff that can be used every 20 or 23 hours. 
The selected buff will remain on this piece of furniture until a new Season so pick wisely.
Unique Buff: +2 Solo Dungeon Charges
You see a Dog House.
This can be used to select a permanent buff that can be used every 20 or 23 hours. 
The selected buff will remain on this piece of furniture until a new Season so pick wisely.
Unique Buff: +2 Greater Dungeon Charges
You can get 2 more charges by spending Bounty Cards.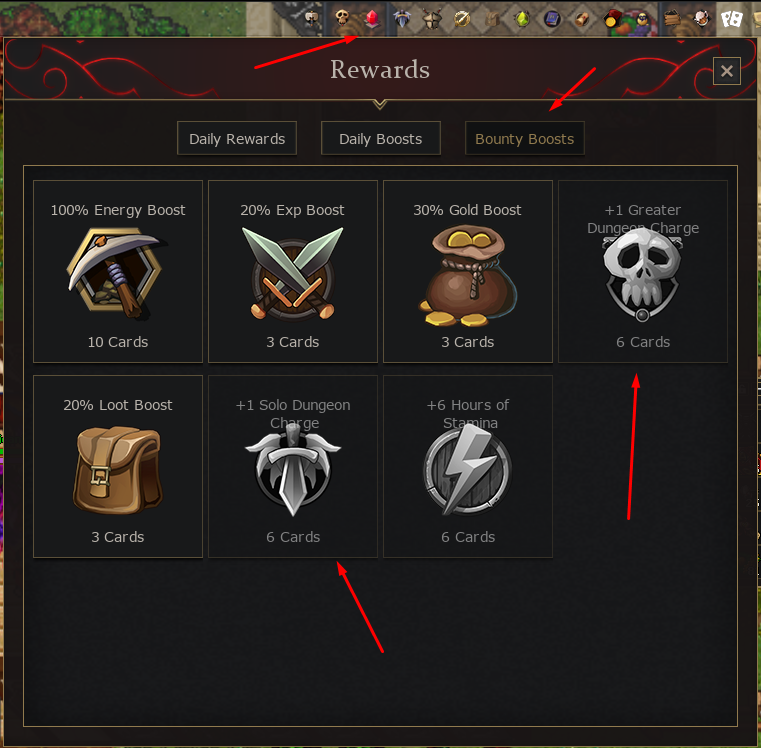 Maps
Acidic Caverns

Boss: Acidic Serpent
Monsters: 54
Notes: Curvy line but pretty straight forward path with 50 monsters before the portal to the boss room, 4 monsters in the boss room with the boss.

Construction Zone



Boss: Slave Lord
Monsters: 35
Notes: pretty straight forward path with a few stairs and turns, you can find all 35 monsters and the boss without entering any portals so you can go back to clean up any you missed. 3 monsters in the final room with the boss.

Coral City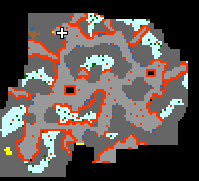 Boss: Coral City Ravager
Monsters: 110
Notes: pretty large open area with a few dead ends, check everywhere for 99 monsters before the portal in the north west that leads to the boss room with 11 monsters + boss.

Hellcliff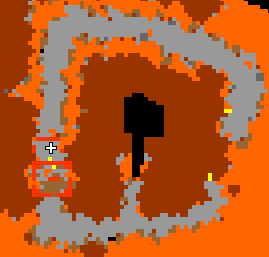 Boss: Hellcliffs Sorceress
Monsters: 36
Notes: All the monsters + the boss are on the one continuous map, there is a protection zone at the start for weaker players to recover in.

Lava Prison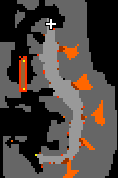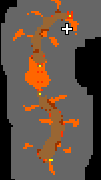 Boss: Golden Dragon
Monsters: 45
Notes: 42 monsters on the path before the portal to the boss room where you will find 3 more monsters with the boss.

Lost Cove


Boss: Forgotten Priestess
Monsters: 47
Notes: all monsters are on the same continuous map with the boss, check both sides of the beach at the start to find all the minos, the boss area at the end has no monsters so if you don't have 47 before the boss walk backwards.

Mahdor Island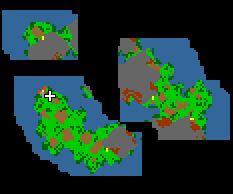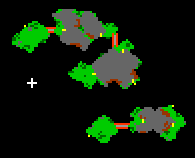 Boss: Island Lurker
Monsters: 39
Notes: All 39 monsters are on the island before the portal to the boss, this island is a little tricky to find every monster, there are 2 monsters on a cliff down the left stairs near the middle, on the lower right ground floor section there are some mahdors hiding in the north in a small area, check every nook and cranny. There are no monsters in the room with the boss past the portal.

Magic Caverns